A Heart for the Holy Days – A Hybrid Experience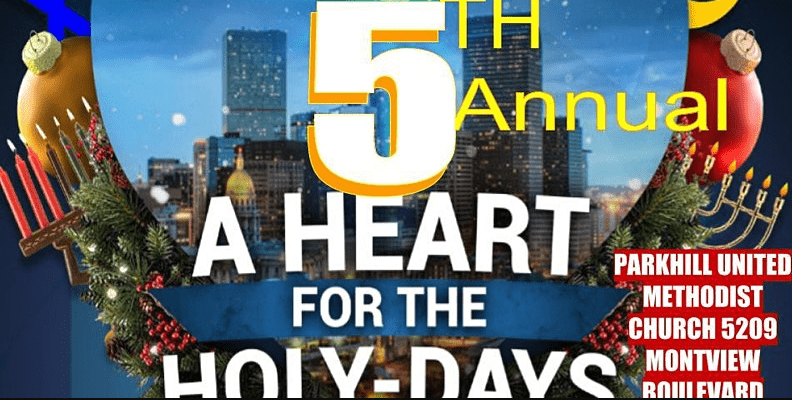 The choirs of the Colorado Hebrew Chorale are honored to participate in the Fifth Annual "A Heart for the Holy Days" hybrid concert, taking place at Park Hill United Methodist Church in Denver on Wednesday evening, December 8, 2021, 7 p.m. MST. Created by renowned Denver church musician Daryl Walker, "A Heart for the Holy Days" brings together area performers to celebrate the music and traditions within the Jewish, Christian, and Muslim communities. This year's roster of presenters for "A Heart for the Holy Days" includes the Colorado Hebrew Chorale and Kol Nashim's 2021 virtual choir offerings in Hebrew and English. In previous years, the Chorale shared highlights of its diverse repertoire both live to a full house (2019) and online (2020).
Acts of charity are also a central part of "A Heart for the Holy Days". The 2021 designated local beneficiary is Colorado Village Collaborative, which seeks to innovate and operate transformational housing communities in partnership with people coming from homelessness.
Date and Time
Wednesday, Dec 8, 2021 at 7PM MST
Location
Park Hill United Methodist Church
5209 Montview Boulevard
Denver, CO 80207
View Map
Audiences are able to attend in person, or virtually. Tickets and information: